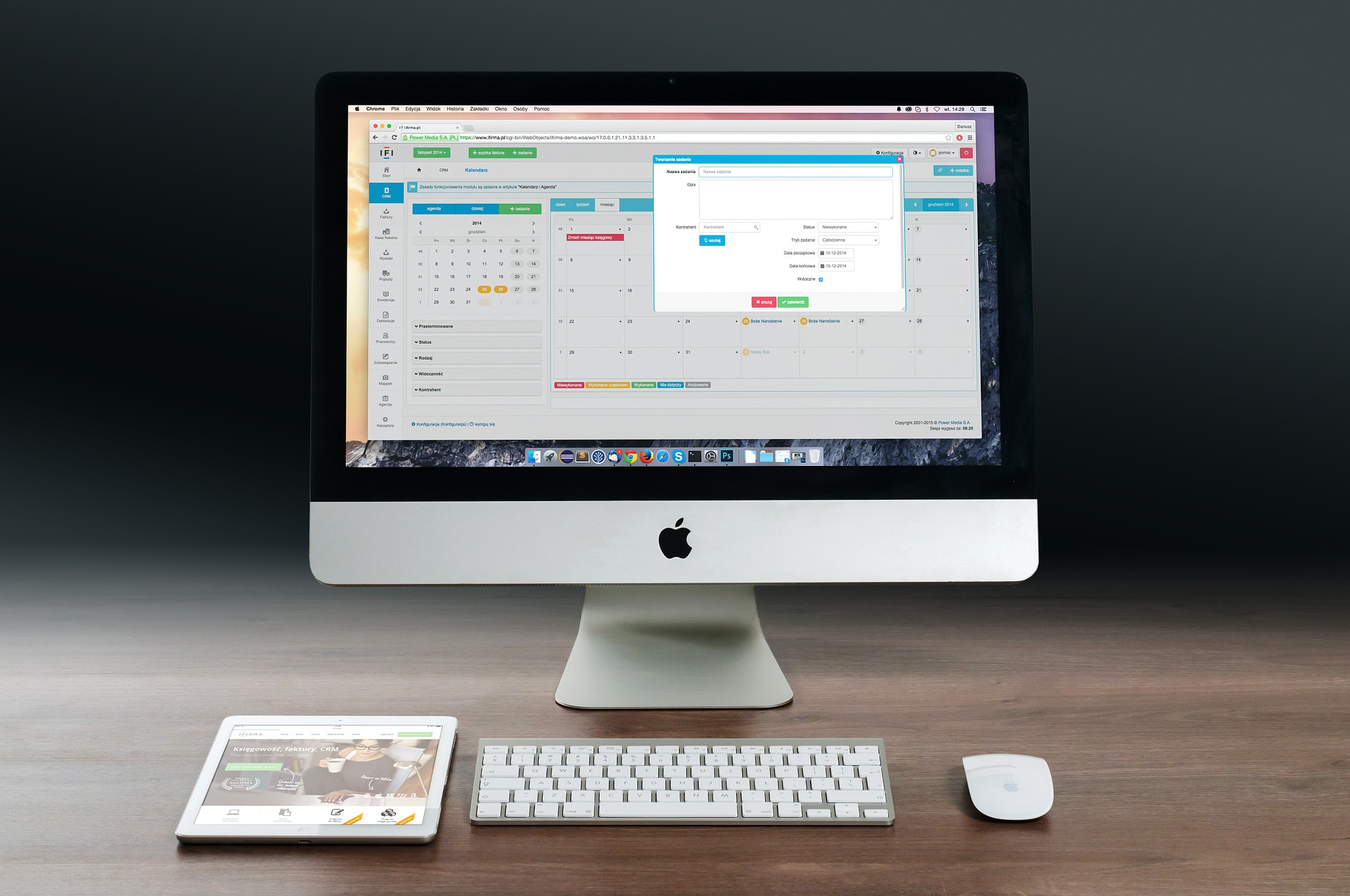 CLOUD COMPUTING 
Introduction to Cloud Computing
Cloud computing refers to both the applications delivered as services over the Internet and the hardware and systems software in the data centers that provide those services. The data center hardware and software is what we will call a Cloud.
Cloud computing is relatively new concept and it has become popular recently. Cloud leverages virtualization technology and in the essence of Cloud computing there is a logical separation between different nodes, each node appears as a different physical machine to the user.
Unlike grid computing, it makes several distributed computers connected together to form a big logical computer which can handle large amount of data and computation. In case of Cloud computing the virtualization technology makes it possible to have each node appear as separate physical machine allowing user to load custom software and operating system on each node and configure custom rules for each node.
The idea of Cloud computing is evolved from parallel processing, distributed computing and grid computing. There is a bit similarity between them but they work differently.
We bring knowlege to learner though these Short Courses youtube chennal, –Top 6 Areas for High Paying Job in 2020
Although Cloud computing is an emerging field of computer science, the idea has been around  for a few years. It's called Cloud computing because the data and applications exist on a "cloud" of Web servers.
To simplify the concept, Cloud computing can be defined as simply the sharing and use of applications and resources of a network environment to get work done without concern about ownership and management of the network's resources and applications. According to Scale, with Cloud computing, computer resources for getting work done and their data are no longer stored on one's personal computer, but are hosted elsewhere to be made accessible in any location and at any time. The listed subheadings below are the most concern areas of cloud computing.
Lets try and understand complete cloud in the following heading:
What is cloud computing
Cloud Architecture
Trainings in cloud computing
Best course in cloud computing
Summary of cloud computing
Conclusion
What is cloud computing?
To an average user Cloud Computing is a kind of Buzz Word. It describes the approach, abstracted IT infrastructures (computing capacity, data storage, network capacity, or even finished software) dynamically adapted to the needs of a network to provide. This technology and Virtualization requiresto be specially adapted to the newer technology and offer reliability, scalability and easier management.
Cloud computing is the delivery of computing products and operations as a service rather than a purchased product.
Cloud computing can be a paid service or free depending on where the user acquires the service. Business users will usually utilize a paid managed service from a reputable supplier.
Cloud Computing uses software stored on a remote server that is in principle accessible 24/7. Cloud computing also encapsulates Cloud Backup which is the backing up of a local computer onto a remote server at regular intervals, using software provided by the service provider.
The cost of shared data storage has in recent years fallen so dramatically that it can be very cost-effective for a user with small or large amounts of data to backup using a Cloud backup service provider.
This means that instead of purchasing software for use on a local machine, the user will effectively rent software running on a remote server.
The cloud is effectively the Internet and cloud computing is the term applied to the user putting data into the Internet as opposed to on a PC or local server.
A cloud services provider is a third-party company providing access to a server together with the appropriate software allowing the user to store data on this server.
Cloud computing is effectively a marketing term for organizations  that provide, software, data access, computation processing and backup services to end users who do not require knowledge of the physical location or configuration of the system that actually delivers the service or product.
Any form of remote backup can be encapsulated in the term Cloud Computing this could include the use of free server space e.g. Google documents, Flickr, and paid services via Amazon or one of the many providers offering online backup services.
Cloud Architecture
Cloud computing applications are something that you must be using daily. But you do need to know about what it actually means and the various components that are used for cloud computing. The parts are collectively known as Cloud Computing Architecture and typically consist of a front end as well as a back end platform. The networks as well as the delivery system are also part of the cloud architecture.
The front end of the system is the part that the client can see while the back end consists of the cloud.
The front end includes the computer that the client will be using along with the application software needed for accessing the cloud. However, not all cloud applications use identical interfaces. The e-mail or communication applications usually use the Web Browsers whereas other kinds of applications provide network access.
The back end consists of multiple computers as well as data storage systems that are collectively known as the cloud computing devices. These systems can comprise of various programs from simple video games to data processing and other complex applications. Each of them comes with their own dedicated server.
The operation is carried out smoothly by an administration server. It monitors the traffic on the cloud system and caters to the demands of the client. A set of protocols are followed and various middleware are utilized for network communication. A common technology known as server virtualization is often adopted. This helps in reducing the number of physical computers in the system.
Cloud computing service providers usually have large capacity storage computers for holding the data of their clients. However, the digital data is copied to ensure its availability at all times. This process of copying or creating backup is known as redundancy. Loss of data is unheard of in cloud computing technology due to this particular practice.
IBM's smartcloud enterprise is a public cloud Iaas which is lithe, secure and scalable technology that provides access to storage facilities along with functional virtual servers. It is perfect for software development as well as testing functions and also helps to make your workload easier. A part of the Smart Cloud framework from IBM, it also consists of Saas business solutions along with cloud computing architecture for both private and hybrid clouds. Using this cloud enterprise helps in minimizing the errors considerably.
Learning about architecture is not mandatory if you are interested in running applications only. However, it is important to get an overview of how the cloud computing technology works as you may have to take stock of your account by monitoring the entire system from time to time.
Trainings in cloud computing
Cloud computing is the latest trend sweeping the Learning and Development Industry. As with any emerging technology, Cloud-based training is also creating enough hype in recent years. Training coordinators and corporate organizations of all dimensions are deliberately considering the benefits of applying Cloud in their training sessions.
The concept of Cloud-based training does not involve learning in a virtual environment. Instead, it offers end-to-end solutions (in terms of both training management and administrative works), so that you can effectively reap the best results from your online or offline training sessions.
Cloud-based software automates the process of setting up a class and thus, eliminates the manual procedure. Thus, organizers can have an automated cloud platform, which they can use to manage classes or training programs with the least possible investment of time and money.
How Cloud-based Training Helps in e Learning
The cloud platform helps you achieve the best results from your training sessions via Elearning mode. When it comes to virtual learning session, a PC support with internet connection is the primary requirement.
However, the PC configurations widely differ depending on the complexity of the course. Many a times, the most demanding training programs also require a complex server landscape. As a result, class coordinators need to adapt the configuration to cope up with the training needs. However, Cloud computing helps you handle this challenge in a seamless manner.
In a Cloud-based learning environment, the students and the instructors access the course materials through a web-browser. Hence, the students can access them at their convenience.
Through a Cloud-based platform, training coordinators can publish online calendars to help students view the date and time of the class they want to participate in. You can also put the details of the class, if you are organizing multiple training sessions.
How Cloud Solutions Help in Managing Administrative Workload of Setting up a Class
Nowadays, a lot of cloud-based class management software are available to streamline the entire back-office functions from a remote location. To use such software, you hardly need to install any hardware device or download any software program. Right from student registration to the generation of post-class certification, everything can be executed online without any manual intervention.
Apart from this, organizers can also accept course fees and payments through multiple payment options, where no manual handling of cash is involved. Moreover, organizers can have an at-a-glance view of all the attendee and payment data, anytime and from anywhere they wish.
Best course in cloud computing,
Research conducted by managed services provider Claranet suggests that 73 per cent of organizations now use some form of cloud services, making cloud knowledge a top asset for any IT pro.
Below are some of the best courses in cloud computing you need to know.
1; Google Cloud Platform
Best for: Developers using Google apps
While certificated courses are helpful in setting you on the path to learning and a shiny new certificate can support career advancement, self-motivated developers may prefer to learn in their own time and way. The Google Cloud Platform fully embraces this idea by offering for free all the resources
Top 10 ways(Certificatons) to get 100 k + Salary in IT Company
2; IBM Certified Solution Advisor – Cloud Computing Architecture V3
Best for: Solutions advisors working in cloud environments
You need to understand how cloud computing works in order to be able to explain it to others. That's the underlying message behind this single-test qualification aimed at those responsible for promoting cloud computing to clients. The course guides the candidate through cloud computing concepts, architecture and design principles and looks at the benefits of cloud computing to customers. It also touches on mapping customer requirements to the IBM Cloud Computing offerings.
Developers need to build cloud-based applications and gain much in-demand Cloud-based knowledge and skills.
3; Certified Professional – Cloud VMware
Best for: System engineers
Virtualization market-leader VMware introduced its VCP-Cloud certificate in 2013. Validating a candidate's ability to install, configure and administer a cloud environment using vCloud Director and other components, successful candidates demonstrate they have core vSphere knowledge and skills. There are three paths to earning the VCP-Cloud certificate based on your technical requirements and whether you're VMware certified.
4; Certification Program AWS
Best for: Developers using Amazon web services
AWS Cloud has helped transform the business landscape by offering the flexibility and scalability most modern businesses need. The AWS Certified Developer – Associate Level Certification is aimed at individuals with experience operating applications on the AWS platform and who have designed and built an AWS-based application. It demonstrates a student understanding core AWS services, its uses, and basic architecture best practices. It also shows proficiency in designing, developing and deploying cloud-based solutions using AWS.
5; Cloud Security (CCSK)
Best for: IT professionals working or planning to work in the cloud
As more businesses embrace the cloud, data security and privacy issues have become hot topics. The Cloud Security (CCSK) certificated course is a partnership between the Cloud Security Alliance (CSA) and European Network and Information Security Agency (ENISA) and is the first of its kind in the industry. It looks at best practices included in the CSA and ENISA books on security risk assessment and guidance and gives students advice on the measures necessary to guarantee security in the cloud.
CompTIA has on of the Cloud certification you don't want to miss, this is designed to understand the basic idea of cloud computing
Check List of Cloud Training Providers and Fees
Recommended online training on cloud computing
Summary
Cloud computing is the result of the evolution and adoption of existing technologies and paradigms. The goal of cloud computing is to allow users to take benefit from all of these technologies, without the need for deep knowledge about or expertise with each one of them. The cloud aims to cut costs, and helps the users focus on their core business instead of being impeded by IT obstacles. The main enabling technology for cloud computing is virtualization. Virtualization software separates a physical computing device into one or more "virtual" devices, each of which can be easily used and managed to perform computing tasks. With operating system–level virtualization essentially creating a scalable system of multiple independent computing devices, idle computing resources can be allocated and used more efficiently. Virtualization provides the agility required to speed up IT operations, and reduces cost by increasing infrastructure utilization. Autonomic computing automates the process through which the user can provision resources on-demand. By minimizing user involvement, automation speeds up the process, reduces labor costs and reduces the possibility of human errors.
Conclusion
Cloud computing is still a subject of research. A driving factor in the evolution of cloud computing has been Chief technology officers seeking to minimize risk of internal outages and mitigate the complexity of housing network and computing hardware in-house.
Major cloud technology companies invest billions of dollars per year in cloud Research and Development. For example, in 2011 Microsoft committed 90 percent of its $9.6 billion R&D budget to its cloud.Research by investment bank Centaur Partners in late 2015 forecasted that SaaS revenue would grow from $13.5 billion in 2011 to $32.8 billion
There are three major companie have emreged as a leader in cloud computing as of 2020 .That is Amazon Webservices (AWS) Google and Microsoft Azure. This technology is going to stay and millions of jobs are going to be created in this space in next 5 years. If you are among the few who loves to take challenge and grow fast this field has can offer everything what you are looking as a career.
If you are looking for any Coaching /Training  who can guide 
we could help you find right one for you !
Let us know your  Learning  need !